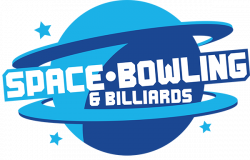 Space Bowling & Billiards
The universe's most wonderful bowling and billiards restaurant in the center of Tampere.
Glow bowling combines the fun of bowling with an eye and ear pleasing audiovisual experience with UV lights and sounds.
We have 13 well-maintained bowling alleys. Five tracks are in their own space. Our facilities are also perfect for organizing private events for up to 100 guests.
There are balls and shoes for bowlers of all sizes.
10 well maintained pool tables and 2 snooker tables.
Space Bowling also has 3 shuffleboard tables and a selection of different arcade games.
Convenient refreshments from Space's bar during and after gaming vacations. A versatile selection of drinks and snacks. A rights. There is also a smoking booth.
We can make small children's parties with snacks as well as large corporate events with catering! Ask more!
Bowling
sun-tue 31 € /track/hour
wed-thu 35 € /track/hour
fri-sat 40 € /track/hour
Shoe rent 2 € /person
Pool & snooker
sun-thu 13 € /hour/table
fri-sat 15 € /hour/table
Shuffleboard
12 € /hour/table
Reservation cancellations are free of charge 48 hours before the reservation.
Space Bowling & Billiards
Hämeenkatu 23, 3rd floor
33200 Tampere
info@spacebowling.fi
Tel. +358 0100 5528 (€0.38/min + days/mpm)
Book a bowling alley directly online! You can also see available and bookable track times in the reservation system.
mon-thu 16-24
fri 14-02
sat 12-02
sun 14-22
After 18 o'clock the age limit is 18 years
Business and game deals for more than 10 people and requests for offers, inquiries and reservations: niina.kuronen@ravintola.fi